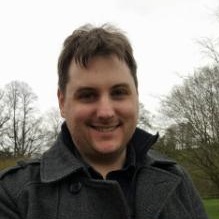 Dan is an award winning IT professional with a proven track record of achieving exceptional results under pressure. With 20 years of broad experience in the industry, Dan has had the pleasure of working with many aspects of IT, including Desktop Repair, Web Design, IP Networking, Escalation Management and Change Control to name just a few.

As a keen technology enthusiast Dan has been building computers for most of his life, and is proud to have written his first program at only 5 years old using BASIC on a Commodore 64. He ran numerous LAN Parties in his teens, and was responsible for building and maintaining all of the required low latency network infrastructure.

Being a logical and pragmatic thinker, Dan is driven by finding efficient solutions to difficult challenges and is always at his happiest when solving complex problems. He has a strong customer focused work ethic and consistently produces work of exceptional quality.